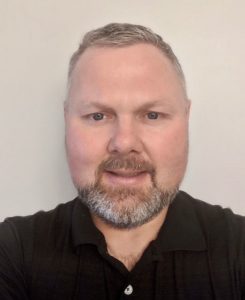 Michael Tuller – Executive Director and Fitness/Wellness Trainer
Michael Tuller is the founder and Executive Director of Abilities Movement. He holds a MSEd, is a Certified Adapted Physical Educator with a Health Certification.  He has been in the field for over 20 years serving the community in a variety of ways, including: teaching, integrations services, adapted sports/recreations, and adapted fitness. Mike works hard to help people of all abilities develop healthy living habits and gives people the confidence to explore ways to be healthy within their lives.  He does this through his love of sports, outdoor activities, recreation, and fitness.  "Everyone has the ability to move and find happiness through that engagement."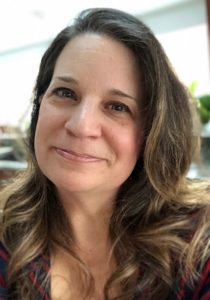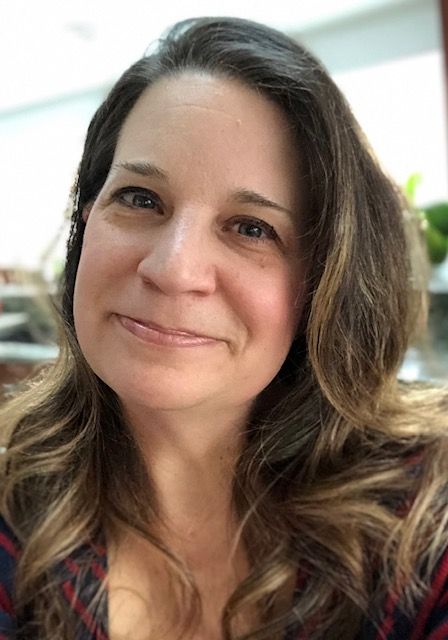 Jennifer Shanley – Assistant Director
Jennifer Shanley joined Abilities Movement in the Spring of 2017. With a background in marketing, software design, and social work, Jennifer uses her knowledge of technology, marketing, and facilitating inclusion for individuals of all abilities, to help further the goals of a non-profit serving the community. Prior to joining Abilities Movement, and in addition to her work in technology design and marketing, Jennifer was a coordinator for the T.I.E.S. (Together Including Every Student) Program, a parent representative for school district CSE and 504 meetings, a Parent Group Facilitator for Better Days Ahead at the Mental Health Foundation, a Member of the Fairport Central School District's Dignity for All Students Act (DASA) Committee, PTA Co-President and committees chair, and co-creator of the Greece Central School District Inclusive Education Parent Committee. Jennifer lives in Fairport with her husband, children, and dogs, where she is active in disability advocacy efforts.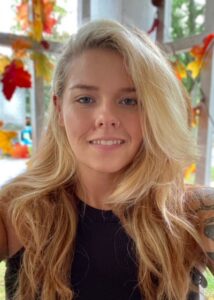 Rebekah Ostrander – Adapted Fitness Specialist
Rebekah Ostrander joins Abilities Movement with a passion to help people reach not only physical fitness, but to also improve their overall quality of life. Graduating from SUNY Brockport with a Bachelor's in Exercise Science, Rebekah has been working in the field from group training to one-on-one sessions; implementing Science-based techniques to help her clients improve through all aspects of physical fitness. She also enjoys introducing clients to new modes of exercise; and use the outdoors as a tool in her programs.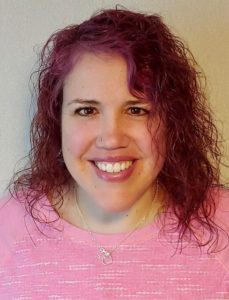 Ursula DiPasquale – TeleFitness Coordinator, Group Fitness Coordinator, and Fitness/Wellness Trainer
Ursula DiPasquale is an American Council on Exercise Certified Personal Trainer, Group Exercise Instructor, and Health Coach with experience helping clients for 11 to 91 reach their fitness goals. Ursula uses her knowledge and training in​ Spinning, Stages Indoor Cycling, TRX, and RIP Trainer, Hydrorider, Move It, Stott Pilates Reformer and Chair to create individualized experiences for all clients. Ursula has a background in adapted fitness and is able to help design a program that will meet your needs.
Emily Reeder – Therapeutic Recreatio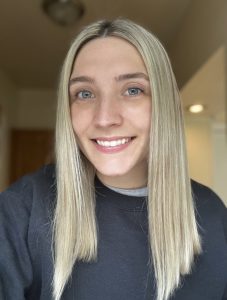 nal Specialist, Outdoor Programming and Adapted Sports Instructor
Emily Reeder is a dedicated Therapeutic Recreation Specialist specializing in Adapted Fitness. With a Bachelor's Degree in Recreation and Leisure studies from SUNY Brockport, Emily is skilled in adapting fitness programs for individuals of all abilities. Her personalized approach creates tailored programs that address specific needs and challenges while fostering a safe and inclusive environment. Emily's passion lies in helping others achieve their goals, whether it's improving strength, building social connections, or promoting overall wellness.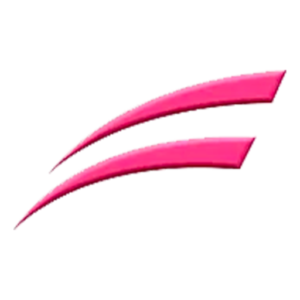 Elizabeth Elkins – Adaptive Fitness/Wellness Trainer
Elizabeth Elkins brings her extensive knowledge of physical therapy and adaptive fitness to Abilities Movement. With a BS in Health Science, a Doctorate degree in Physical Therapy, and commitment to meeting the health and fitness needs of all individuals, as an Adapted Fitness Trainer. Elizabeth helps people meet their unique personal health and wellness goals through individualized assessments, plans, goals, and implementation.
Chris Arvay, Mighty Dunks Basketball Coach
Chris is a dedicated parent of one of our basketball players who has helped Mighty Dunks as a volunteer for many years.  He is a dedicated coach for the Abilities Movement Mighty Dunks Adapted Basketball teams who helps provide a fun, safe, and competitive program for people of all abilities. Chris also coaches the Fairport Challenger Little League youth and young adults baseball team and has coached baseball through the years for his other two sons. Chris is active with GiGi's Playhouse in developing programs for the Ambassador group and Outreach initiatives.
Abilities Movement Board of Directors
Becky Cook, Board President
Matt Kraemer, Board Vice President
Robert Jackson, Board Treasurer
Bill Rhinehart, Board Secretary